For individuals who are feeling isolated during the pandemic, struggling to find supports,
and interested in developing new ways of coping.
CRITERIA FOR PARTICIPATING IN THE SERIES:
Self-identify as financially vulnerable

In need of mental health and/or well-being supports

Live in the GTA (Greater Toronto Area)

Age 18+
REGISTRATION:
To ensure access to supports for as many folks as possible, please only sign up for ONE group or workshop.
For more information and/or to register:
Choose the group or workshop that most interests you

Contact the facilitator through the registration information provided for their group
If you have general questions about the series, please contact Kate Scowen at kate@hardfeelings.com
This series is curated and hosted by Hard Feelings.
Facilitators are running the groups/workshops through their individual private practices.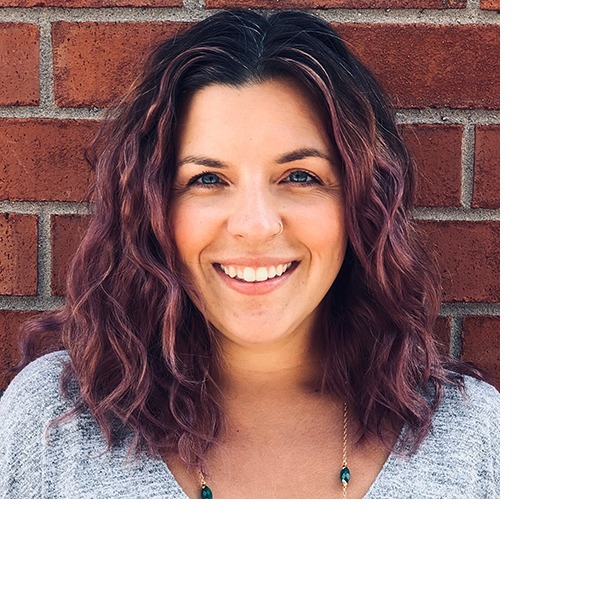 Emotion Focused Parenting
Lara Pierre MSW, RSW
A skills-based group for parents and caregivers, offering tips and tools to support your development of advanced caregiving skills. We offer constructive approaches to increase cooperation and listening, setting limits, managing challenging behaviours, and understanding your child's emotions and needs. As well, we focus on improving communication and building stronger caregiver-child relationships so that fewer battles may occur, and instead, you can focus on improving the quality of your time spent together. This group is based on best practices informed by the latest neuroscience and relational-attachment parenting approaches which promote healthy child/youth development and enhance connection. The group content builds week-to-week with opportunities to practice skills in session. You will also be provided tasks that will allow for practice in between sessions.
Sundays from 12:00 – 2:00pm
February 6 – March 13 (6 weeks)
Eligibility Criteria: Families with children 4-18 years old. All family structures welcome. Not suitable for families in imminent crisis or managing unprocessed trauma; families at risk of family breakdown; families involved with high-conflict divorce/family court; families with children with ASD or MID. If co-parenting, all parents/caregivers are encouraged to attend.
Limited to 10 participants
Contact to register: larap.therapy@gmail.com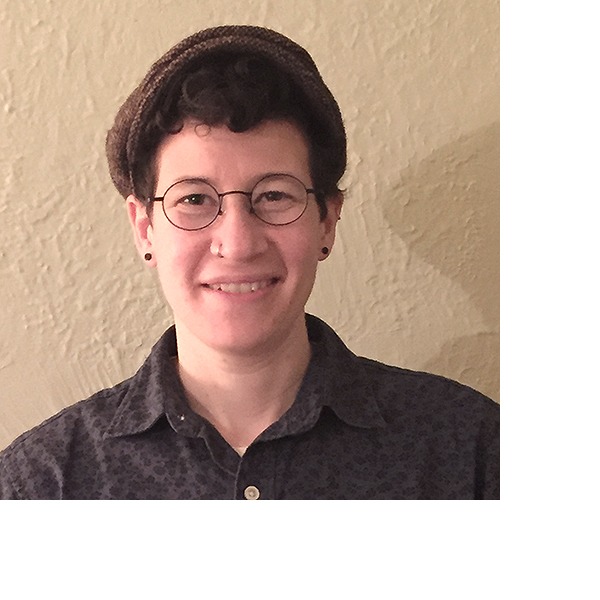 Embracing the Darkness: A mindfulness-based therapeutic group for queer and trans folks
Andi Yumansky RP
This group aims to cultivate skills around how to use mindfulness to cope with negative emotions during a time of increased isolation and ongoing uncertainty. Issues explored will include riding the rapids of intense emotion (emotion regulation), using mindfulness of body and grounding techniques, cultivating compassion and acceptance in challenging mood/mind-states, and exploring new ways of working with child-self and limiting core beliefs. This group aims to provide a safe(r) and supportive space to share, develop self-awareness, and connect with one's self, as well as others.
Tuesdays from 3:00 – 4:30pm
February 15 – April 5 (8 weeks)
Eligibility Criteria: Open to queer and trans folks
Limited to 10 participants
Contact to register: andi.yumansky@gmail.com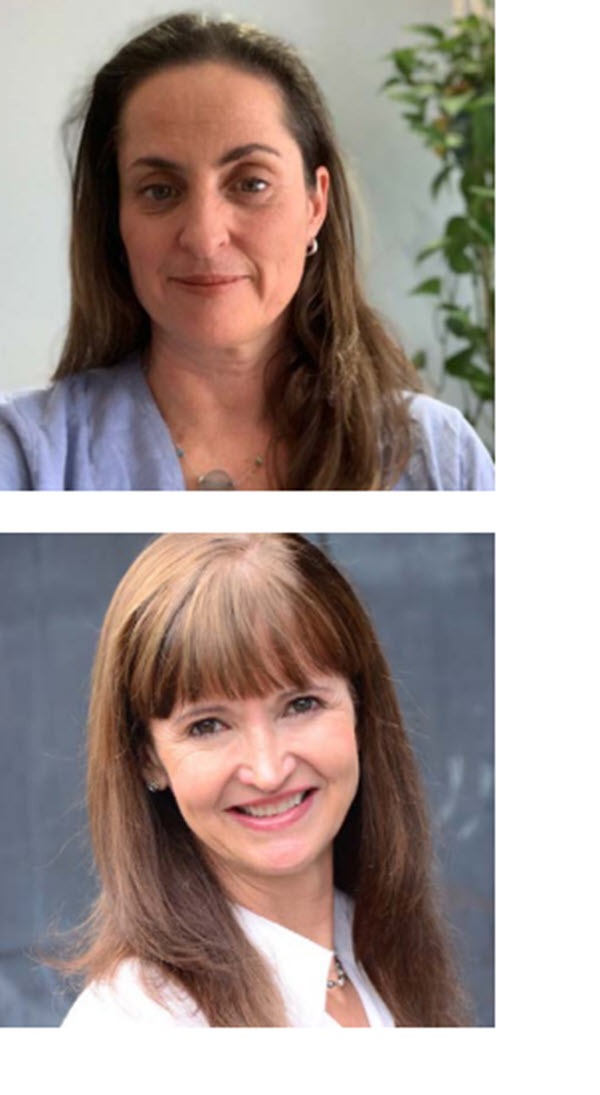 Mindfulness Training for Emotional Resilience
Felicity Bannister MSW, RSW & Rachael Frankford MSW, RSW
MTER is a trauma-informed, 4-session course on mindfulness skills for mental health that combines psycho-education on emotional regulation and the neuroscience of mindfulness, and simple mindfulness practices that can be followed in daily life. MTER is intended to provide user-friendly mental health tools that can be used in a self-directed way or with the support of a mental health provider or guide. You will learn: Mindfulness and the Window of Tolerance, Mindfulness and the Brain, Mindfulness of Emotions, Setting an Action Plan for Self-Care/ Self Compassion.
Tuesdays from 6:00 – 8:00pm
February 15 – March 8 (4 weeks)
Eligibility Criteria: Interested in establishing a daily mindfulness practice for mental health and working with the support of a group.
Limited to 10 participants
Contact to register: info@newpathwaystherapy.com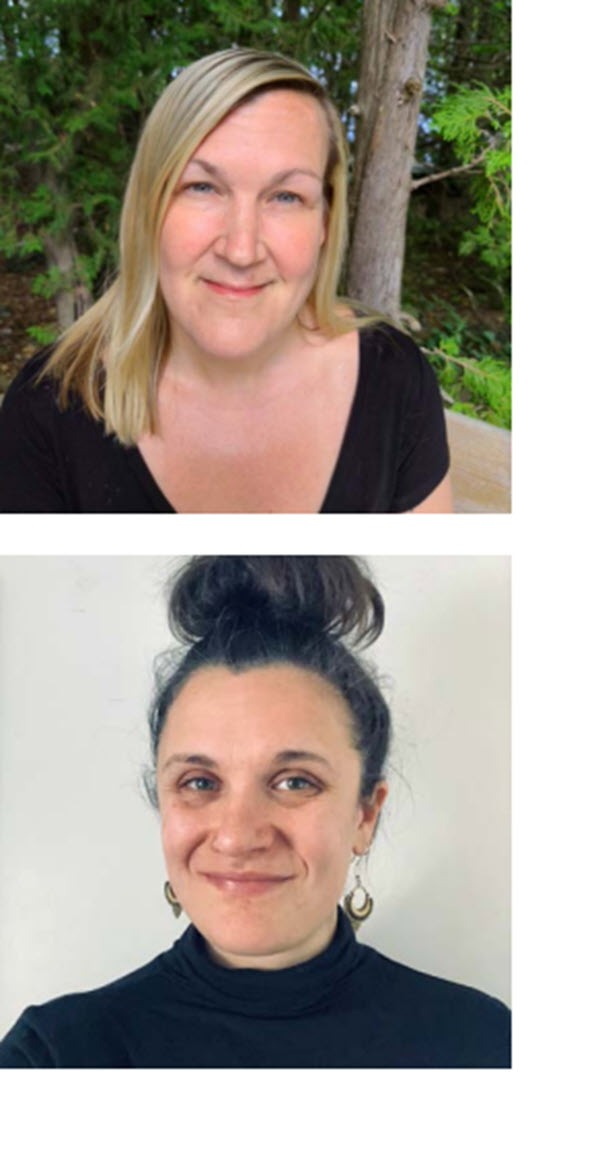 Mindful Self-Compassion for Online Dating
Tiina Eldridge MSW, RSW & Kate Fraser MSW
A group for folks who identify as female to receive support around the challenges and negative experiences of online dating during the pandemic. We will learn and practice mindfulness and self-compassion, referencing Dr. Kristen Neff's teachings in "Fierce Self Compassion". There will be opportunities for sharing difficult experiences to build connection and peer support. Learnings will focus on establishing boundaries, identifying and setting higher expectations, dealing with rejection and "ghosting", and building confidence as we heal from previous relationships.
Wednesdays from 5:30 – 7:30pm
February 16 – April 6 (8 weeks)
Eligibility Criteria: Folks who identify as female and have experienced online dating
Limited to 10 participants per group
Contact to register: tiinaailatherapy@gmail.com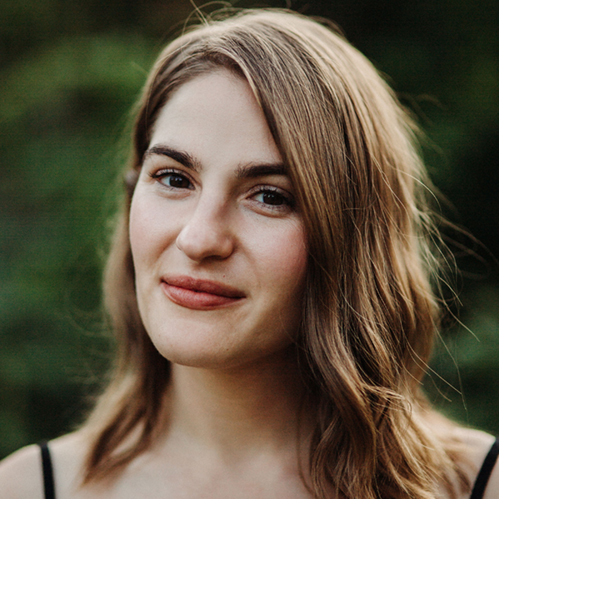 CBT Skills for Managing Anxiety and Uncertainty
Nish Laszczuk MSW, RSW
This group will focus on using practical Cognitive Behavioural Therapy (CBT) skills to help increase coping with anxiety, especially in these uncertain times. With a focus on uncertainty and how it plays into anxiety, we will explore practical skills to help build tolerance for anxiety and uncertainty through stress management, as well as some exposure work. Participants will develop skills in problem solving, staying present (mindfulness), and learning how to cope in the moment, recognizing the coping skills they already have.
Wednesdays from 6:00 – 7:30pm
February 16 – March 23 (6 weeks)
Eligibility Criteria: Open to all folks who have noticed increased anxiety, worries and fear about uncertainty.
Limited to 10 participants
Contact to register: nish.laszczuk.therapy@gmail.com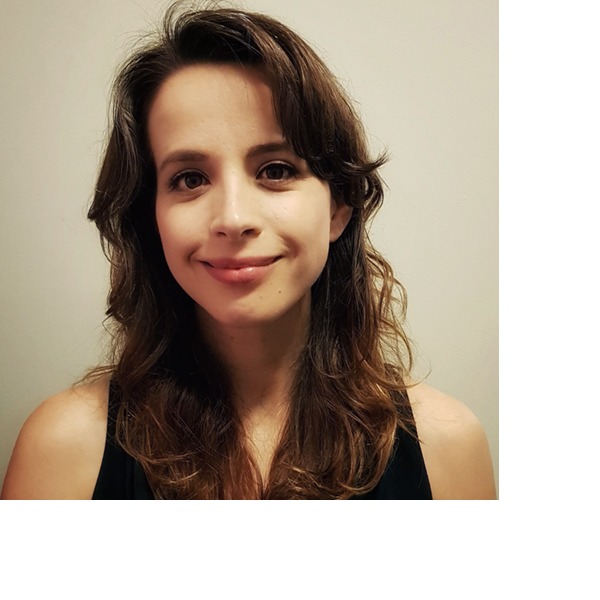 Postpartum Wellness for New Moms
Arielle Furneaux MSW, RSW
A group to support new mothers struggling with a range of challenging emotions and concerns. The group format will provide connection with other mothers going through a similar experience, and allow for peer-support and problem-solving. Participants will develop strategies for coping with challenging emotions surrounding new motherhood, connection with others going through similar experiences, and knowledge of other services and resources that might support them.
Wednesdays from 8:00 – 9:15pm
February 16 – March 23 (6 weeks)
Eligibility Criteria: For new moms, up to one year after the birth of their baby. Mothers do not have to be birthing parent (i.e. they can have adopted, or be in a partnership with a birthing parent).
Limited to 8 participants
Contact to register: ariellecounselling@gmail.com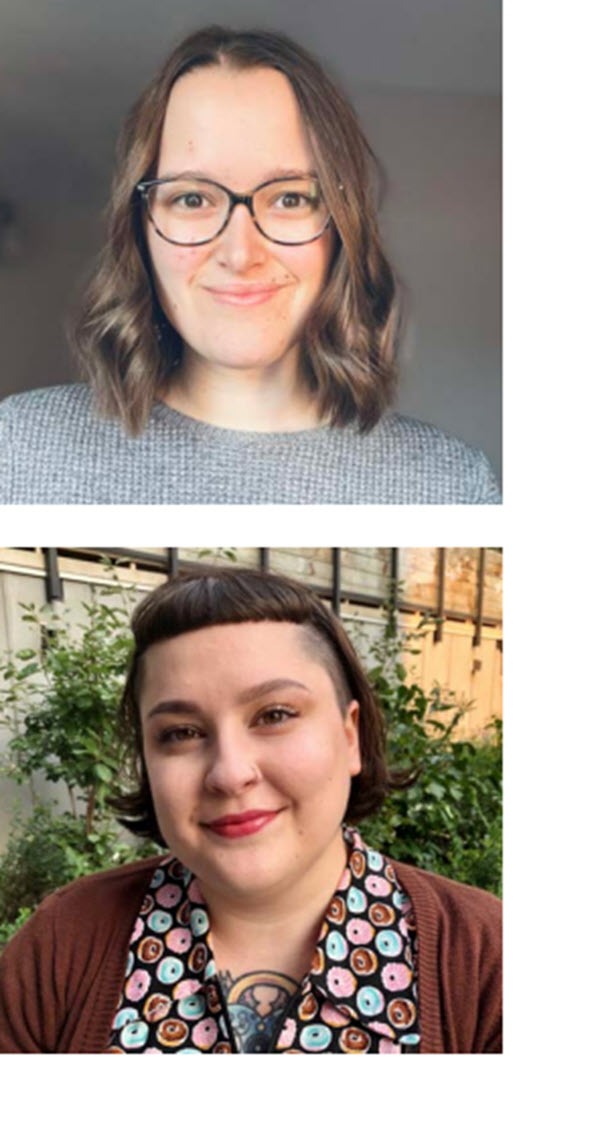 Eating Disorders Support Group
Josée Sovinsky, RP (Qualifying) & Sophie Raniere, RP (Qualifying)
The COVID-19 pandemic has been particularly challenging for many who are living with an eating disorder or disordered eating. This non-judgmental support space will provide participants an opportunity to make connections with others facing similar challenges, share strategies for coping, and develop new insights and knowledge through group discussion.
Note: Discussions will be guided by themes that are important to the group, within a set of language guidelines designed to support recovery/harm-reduction oriented discussion.
Fridays from 11:00am – 12:30pm
February 18 – April 8 (8 weeks)
Eligibility Criteria: This group is designed for folks of all genders who self-identify as having lived experience of an eating disorder or disordered eating.
Limited to 12 participants
Contact to register: sophie@blossomcounsellingcentre.com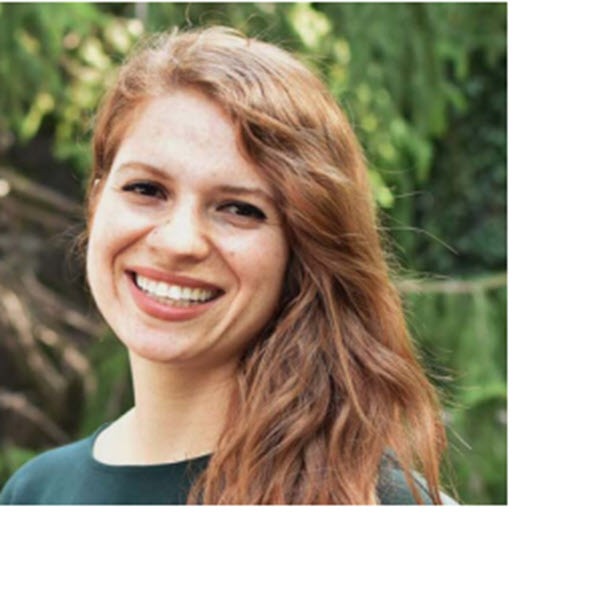 Mindful Muslims
Zainib Abdullah MSW, RSW
This group will offer folks a sense of safety and presence through mindfulness-based therapeutic practices in the context of Islam. The group will introduce practices that help manage various types of stress (intergenerational, daily, systemic and relational) through trauma informed yoga/mindful movement, psychoeducation about the nervous system and stress response, resilience and emotion-regulation. Practices are grounded in Islamic principles of Presence and Compassion.
Sundays from 12:00 – 2:00pm
February 27 – March 20 (4 weeks)
Eligibility Criteria: Open to Muslim identifying folks (spiritually/culturally)
Limited to 12 participants
Contact to register: groups@wellnest.ca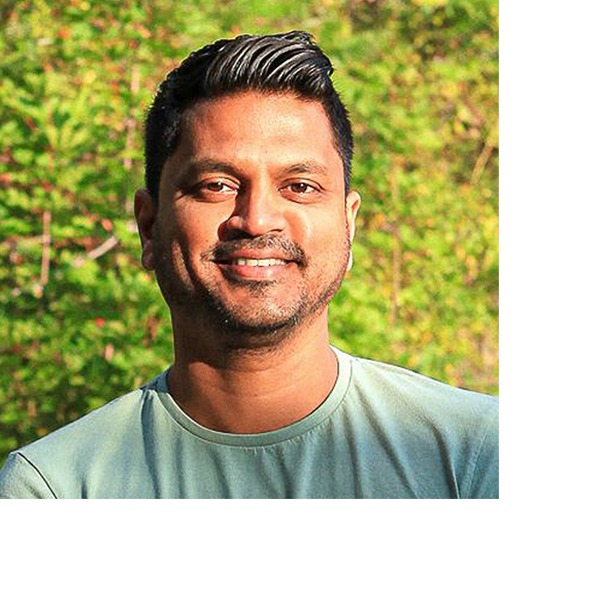 Building Resilience Through Art Therapy and Mindfulness
Anand Jaggernauth, RP (Qualifying)
In this group participants will have an opportunity to tap into their creative wisdom through art making, and develop a mindfulness toolkit. We will use art invitations to explore working with difficult emotions, strengthening compassion and self-compassion, dealing with uncertainty and change, and building connection to inner strength and self-care. Participants will experience mindfulness moments in each session with exercises that include grounding, awareness to breath and gentle body movement.
Tuesdays from 5:00 – 7:00pm
March 1 – April 19 (8 weeks)
Eligibility Criteria: No art-making experience necessary. Basic art materials (pen/pencil/coloured pencils and paper) required and, if needed, will be provided by Hard Feelings.
Limited to 12 participants
Contact to register: anand@artma.ca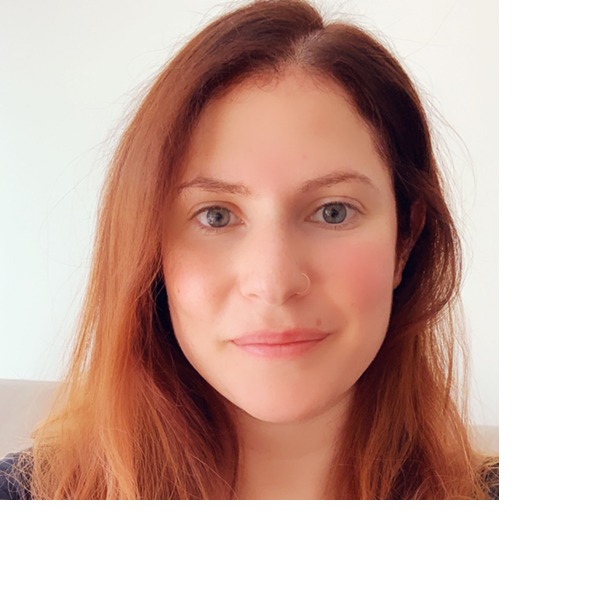 DBT Skills
Hailey Goldberg MSW, RSW
Dialectical Behavioural Therapy (DBT) Skills are life skills that can be applied to many of life's struggles, big or small. In this group participants will learn skills to assist with labelling and managing emotions; tolerating distress and accepting reality; increasing awareness; and communicating needs to others. These skills are best suited for individuals that experience their emotions as intense/overwhelming; have difficulty regulating emotions; and have difficulty tolerating distress.
Mondays from 1:00 – 2:30pm
March 7 – April 25 (8 weeks)
Eligibility Criteria: The ability to be present for a 90-minute period without engaging in problematic coping behaviours (includes self-harm, substance use, or verbal outbursts). Must be comfortable keeping video on (with some exceptions). Must be able to participate in a manner that allows for confidentiality (e.g. is able to log on from a location that is out of earshot/view from others and/or can use headphones)
Limited to 10 participants
Contact to register: hailey@hrgcounselling.org