Hard Feelings is
an innovative non-profit organization, based in Toronto. We support a community of mental health professionals who offer low-cost, short-term counselling. Our online shop offers curated resources that support stronger mental health.
Hard Feelings was founded by Kate Scowen, a Registered Social Worker with a background in community work. Kate's goal in building Hard Feelings was to meet the needs of those who face barriers in accessing mental health supports due to long wait times, high private practice fees, and the complexity of navigating the mental healthcare system. She also wanted to create a professional community where counsellors could get the support they need to provide the best service to clients.
We opened our doors in September 2017 and enjoyed three years of exciting growth in a beautiful storefront in Toronto. In response to the pandemic, we have moved our store and counselling online.
As we look to the future, we are making plans to move into a new storefront, and are expanding our community of practice to offer access to more low-cost counselling. We hope you will stay connected as we continue to bring innovation to the mental health sector that reduces barriers and increases access to stronger mental health.
Over 1,500 individuals have accessed low-cost counselling through Hard Feelings and the 35 counsellors who have worked with us in our Community of Practice.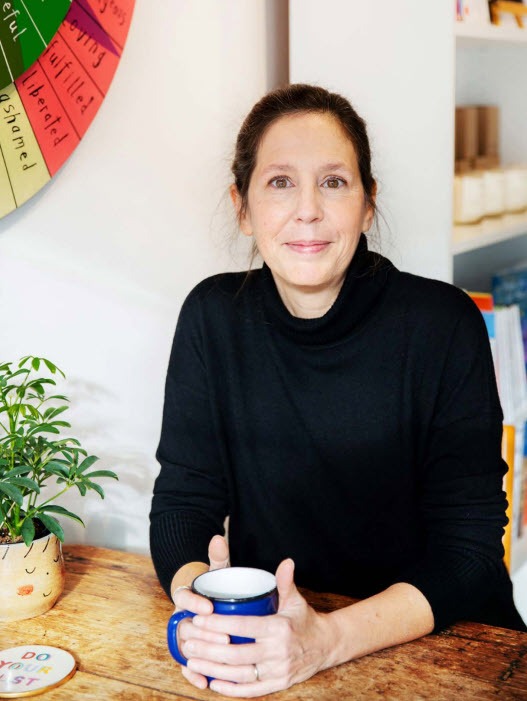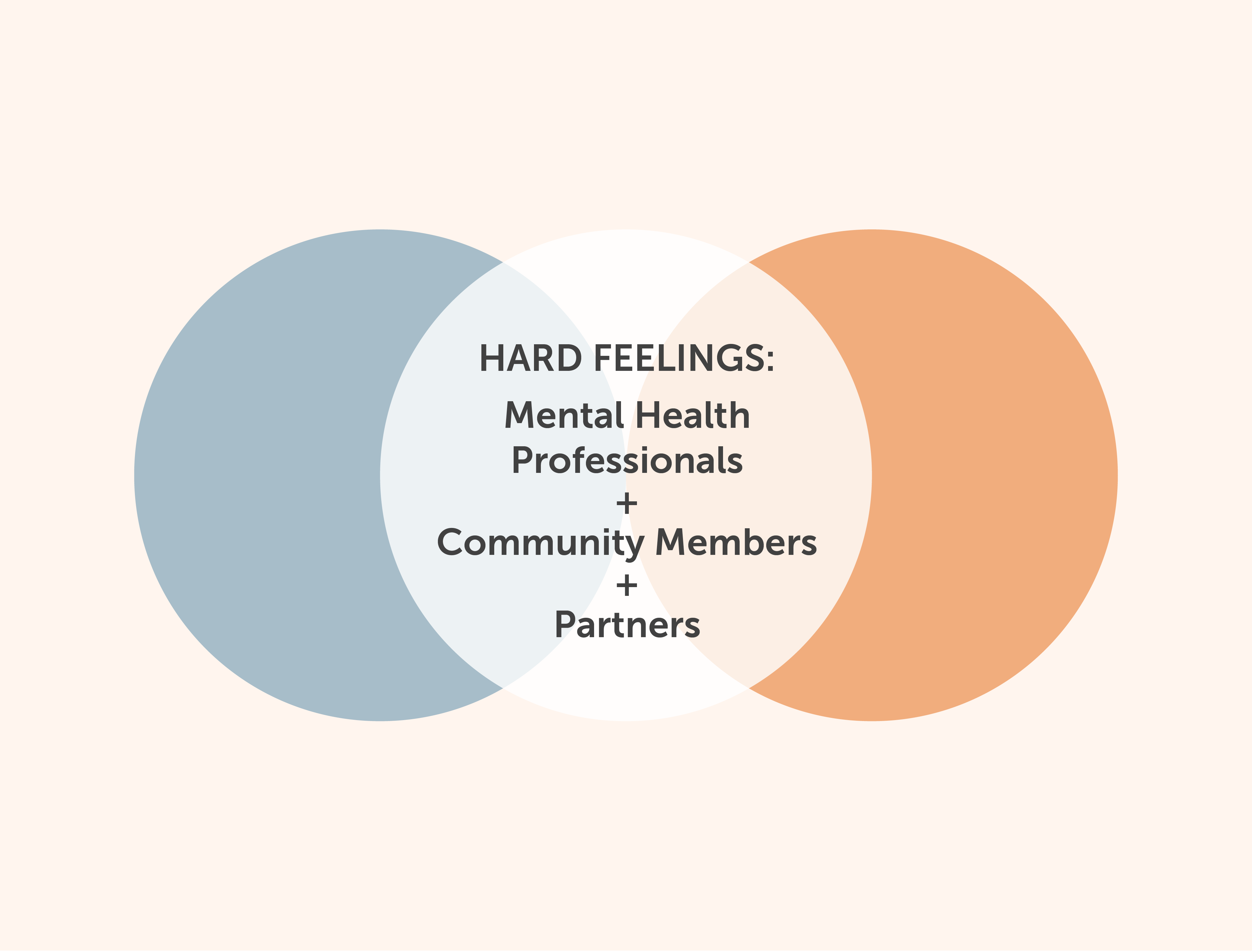 Our mission is to bring innovation to the mental health sector that reduces barriers and increases access to stronger mental health.
We work with mental health professionals, community members, and partners to facilitate the delivery of low-cost counselling, curate mental health resources, and foster conversations that fight stigma.
A world where everyone has the mental health supports they need.
Equity, Diversity and Inclusion.
We acknowledge that mental health systems have adverse impacts on individuals and communities based on their identities and social location. In particular, Indigenous, Black, racialized, LGBTQ+ and disabled communities experience ongoing forms of exclusion and discrimination in healthcare settings. Hard Feelings is committed to learning and growing in our capacity to meaningfully address these challenges. We do this by reflecting on our work, listening to those with lived experience, changing policy and practice when necessary, partnering with communities and organizations with relevant expertise, and supporting the ongoing work of Truth and Reconciliation and decolonization.
To read more about our values, click here
Rona Abramovitch, PhD (Co-Chair) – Professor Emeritus, University of Toronto, Board member on several non-profits in Toronto 
Annabelle Bernard, BA, MBA Diploma (Treasurer) – Finance for Social Enterprise, Frontline Workers Collective (Founder) 
Maia Bessemer, BA, JD – Associate General Counsel, Corporate, Shopify Inc.
Maureen Carter-Whitney, LLB, LLM (Co-Chair, Secretary) – Member, Immigration and Refugee Board, Refugee Appeal Division

Trish Cislak, BA, B.Ed – Head of Libraries – Crescent School, Director of Research – Crescent Centre for Boys' Education
Saisha Guzder, BA – Digital Marketer & Brand Strategist for the Arts
Jean Hopkins, MSW, RSW, MSc – Policy Analyst, Royal College of Dental Surgeons of Ontario
Jazba Singh, BA – Policy and Program Advisor, Indigenous Education and Well Being Division, Safe and Healthy School Branch, Programs and Partnerships Development Unit, Ontario Ministry of Education
Maureen Fair – Executive Director, West Neighbourhood House
Cathy Mallove – Communications and Knowledge Exchange professional
Solomon McKenzie – Associate, McCarthy Tétrault 
Iris Nemani – Chief Programming Officer, Harbourfront Centre
Neil Price – Co-Founder and Executive Director, LogicalOutcomes
Dr. Micheal Shier, PhD, MSW, RSW – Associate Professor, U of T, FIFSW
Dr. Sarah Thompson, C. Psych. – Director & Clinical Psychologist, Transforming Emotions
Our Founding and Ongoing Supporters